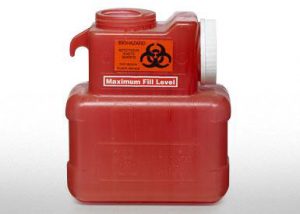 Meredith-Springfield possesses the capabilities and experience to manufacture reliable plastic products necessary to meet even the most stringent requirements of medical applications or settings.
EXPERTS IN MEDICAL APPLICATION PRODUCTS
We design, engineer and manufacture a plethora of technical resin articles for medical applications using a variety of methods including:
Extrusion Blow-Molding (EBM)
Injection Stretch Blow-Molding (ISBM)
Multi-layer
Co-extrusion
SOME OF OUR MEDICAL PRODUCTS HAVE INCLUDED:
Custom Bellows
Custom Medical Bottles
Lab Instrument Packaging
Medical Device Packaging
Medical Waste Bottles and Containers
Reagent Bottles
Reusable Cold Packs
Specialized Tubing and Connectors
Specialty Designed Products
Thin-Walled Products
Contact Meredith-Springfield
We are New England's premier plastics manufacturer. Contact us to learn more about our plastic medical products.