Meredith-Springfield's design, engineering, development and manufacturing services are state-of-the-art — and its project and information-exchange — hassle-free — so it's easy to understand why so many top brands have called upon the company to produce blow-molded plastic bottles, containers and technical hollow articles.
The service offerings at Meredith-Springfield range from creating highly technical articles made out of engineering materials and commodity resins, to process solutions that enable optimal manufacturing of even the most difficult articles. Whether you require a few finished pieces or millions of custom-molded products, Meredith-Springfield delivers solutions of the highest quality.
PRODUCTION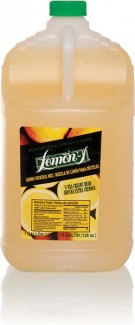 The bottle and container production processes at Meredith-Springfield utilize many different commodity and specialty resins including HDPE, PP, PET, PVC, PC, AN, EPET, TPE, TPU, ABS, LDPE and Fluoropolymers.
WE ALSO HAVE THE FOLLOWING EXTRUSION BLOW-MOLDING, INJECTION STRETCH BLOW-MOLDING AND CO-EXTRUSION BLOW-MOLDING PRODUCTION CAPABILITIES:
EBM – Continuous Extrusion Blow-Molding, on twin-sided shuttle blow-molders, can produce hollow articles of varying shapes from the highly technical to the creative and whimsical. Want to add a wide-mouth opening or handle? No problem.
ISBM – Injection Stretch Blow-Molding, produced on ISBM machines is a one-step process generally suitable for non-handled bottles made with PET, PP, or PC. It is commonly used for containers that have close tolerance threaded necks, most often bottles used to hold water, juice or a variety of other products such as household chemicals, HBA, food and spices and pharmaceuticals. We use this process for highly stylized and odd-shaped (non-round) bottles where quality and consistency are key.

Multi-Layer or Co-Extrusion Blow-molding – With this process, multiple layers of resin material are extruded simultaneously to form containers that offer improved properties. Our approach permits the use of Post-Consumer Reclaimed (PCR) material – largely HDPE and PP.
DEVELOPMENT
Meredith-Springfield excels at mass production, short-run or one-time production runs — even when the short run requires the use of technically challenging or exotic resins.
Need a prototype?
Meredith-Springfield can provide samples from prototype molds and unit cavities for show/handling, filling line development, test marketing and other R&D needs.
Need help with your current mold?
We also offer mold reviews and sampling. If you are having technical issues with your current mold, Meredith-Springfield will inspect, sample or rebuild it for you. In short, we will help solve your technical problems and provide solutions.
Need production assistance?
For clients who have in-house molding capabilities but lack the machine time or resources to bring a new mold to production readiness, Meredith-Springfield will design, develop, sample and provide production mold set and support tooling.
Other Capabilities
Meredith-Springfield Offers Clients Numerous Support Services Including:
Artistic Renderings
Fully Engineered CAD Article Drawings
Models
Resin- and Color-Concentrate Evaluation
Test-Market Quantities
Tooling
Unit and Production Molds
Unit Cavity Blow-Molded Prototype Samples
SINGLE SOURCE
Whatever your plastic blow-molding product needs, you can rely on Meredith-Springfield to take care of the entire production process of your custom bottles, containers or specialty plastic bottles – from concept and component acquisitions to delivery and a single invoice. We have strong relationships with manufacturers throughout New England making sourcing of products not manufactured in-house, effortless. Our clients never have to worry about dealing with multiple manufacturers — Meredith-Springfield can be relied upon as a single source.
We pledge to deliver a finished, retail-ready product with one, itemized invoice at the project's completion. Your business will run smoothly — No hassles. No surprises. No complications. Only solutions.
SPECIAL REQUESTS
If you are a new or current client with a need that seems to fall outside of our present services, don't hesitate to talk to us about it. We offer special and value-added operations including drilling, routering, labeling, decorating, boxing, fulfillment, warehousing and distribution.