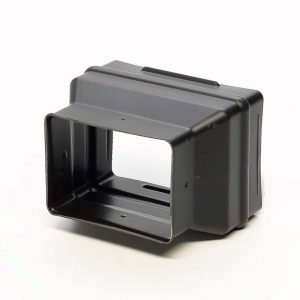 We provide environmentally safe, blow-molded plastic PET products for the food & spice, liquor and health & beauty industries. These items include glass replacement bottles plus products with wide-mouth openings and some with solid handles.
Essentially a polyester, PET exists both as an amorphous (transparent) substance and as a semi-crystalline material. It is made into glass alternative containers by using improved barrier technology.
PET is a non-leaching plastic that does not allow carcinogens or other contaminants to enter a container's contents. In the plastics industry, PET is called "green" or "soda-bottle" plastic – a material which is widely recycled by consumers.
Today, more and more plastic bottles that contain liquids, food and health & beauty substances, are made from environmentally safe PET resin through a blow-molding conversion process.
In 2010, Meredith-Springfield in Ludlow, MA invested in machines and proprietary "Direct Heatcon" technology. This cost-efficient, energy-saving, one-step injection stretch blow process has enabled us to produce highly technical articles and containers such as health & beauty bottles.
As a result of that investment, much of our PET production started as a partnership with a major food company for which Meredith-Springfield is the exclusive supplier of containers for many nationally recognized brands and products.
In addition, we provide bottles for skin care, animal & pet care, juice concentrates, cocktail mixes and food & beverage products.
EXTRUSION PET
Meredith-Springfield excels at Extrusion PET with a Pure #1 (no blends or co-polymers); ideal for quick-to-market products, environmentally friendly, and allows for ideal weight customization during the manufacturing / sampling process.
Get in Touch
Browse our website or contact us today to know more about our products.