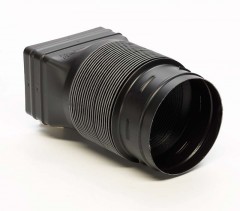 We create high quality blow-molded plastic bottles and containers of various types, shapes and sizes, using world-class design, engineering, development and production services. Meredith-Springfield in Ludlow, MA makes plastic bottles and containers. Our products find utility in several industries including food, household industrial chemicals, alcohol, health & beauty, spice and pet care. We specialize in design, engineering and manufacture of resin articles. Whether it is everyday food and drink containers, health & beauty packaging, medical and/or scientific products, fence & deck and lawn & garden accessories or plastic objects, at our company, we will manufacture the products you need.
Our Plastic Bottles and Containers Include:
Clear and White Containers
Custom and Specialty Designed Products
Specialty Bottles
Spray Bottles
Those With and Without Handles
Wide-Mouth Plastic Bottles
We Also Manufacture:
Automotive Bottles
Clear Plastic Bottles
HDPE Bottles
Large Plastic Bottles
Medium Plastic Bottles
Plastic Containers
Plastic Cylinders
Plastic Jars
Small Plastic Bottles
White Plastic Bottles
Call Us Today
Feel free to contact us to learn more about our automotive bottles and clear plastic bottles.